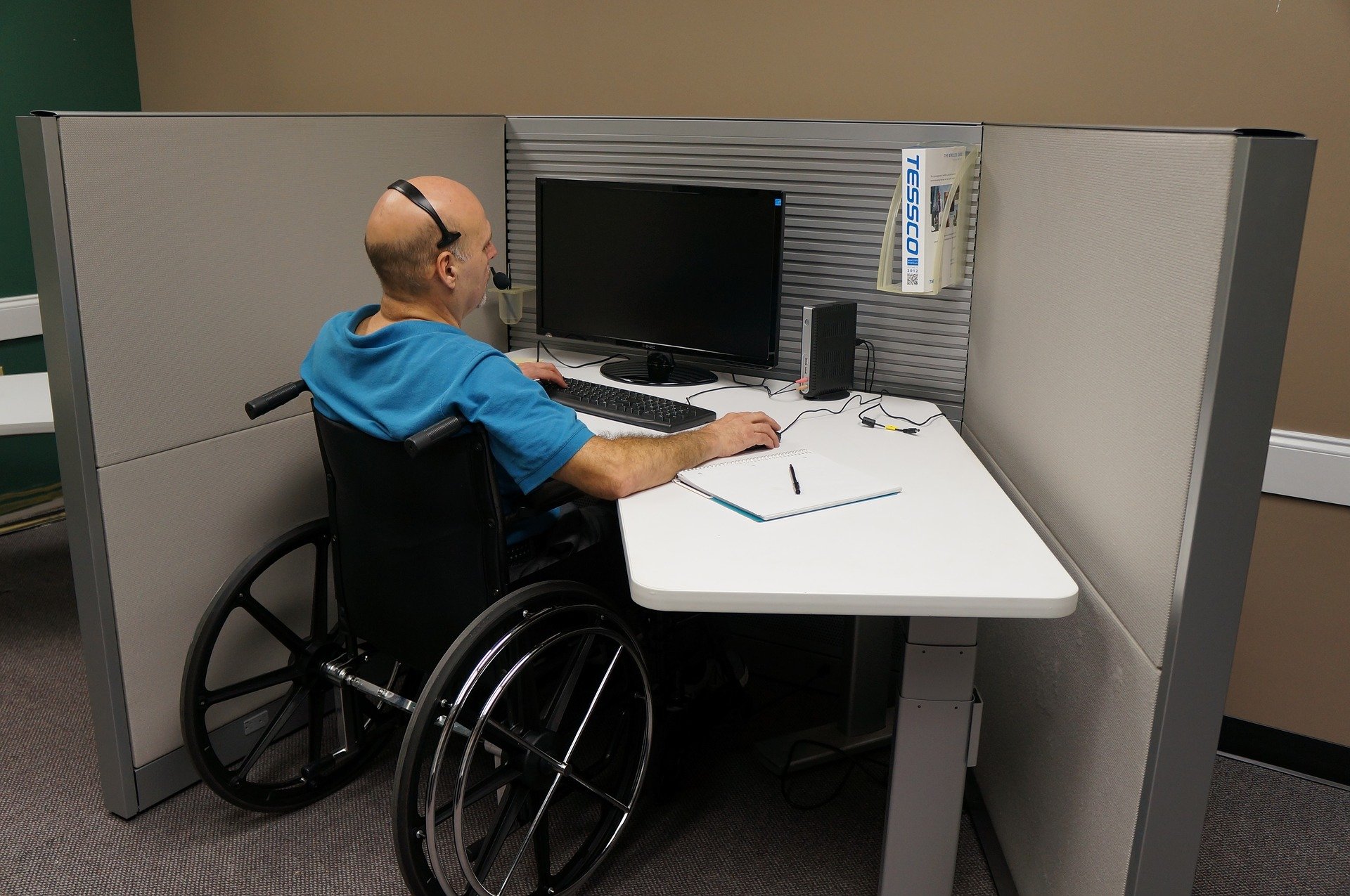 Technology has changed the lives of most individuals, allowing them to access information, connect with others, and get things done in new ways. This is certainly true for individuals with disabilities, especially as it relates to advancing their careers. Technology enables individuals with disabilities to interact with the workplace in ways that previously were not possible.
One important tool for many of these solutions is a reliable smartphone. Keeping a smartphone on hand ensures that you are available for interviews or to learn more about a job. If you've secured a job, it ensures you can respond to emails or take calls at a moment's notice — all with your preferred tools built-in. In addition to an accessible phone, you'll need a plan that provides the amount of data you need every month to download apps, send texts, and respond to emails. Many people opt for prepaid cell phone plans so they know precisely how much they're paying each month and how much data they have at their disposal.
No matter which phone or data plan you choose, be sure to consider whether one of the technological solutions below could make your life easier.
Voice Dream Suite
The ability to read text is necessary for job hunting and performing most jobs. Reading can be difficult, however, for individuals with sight limitations or reading comprehension concerns like dyslexia. The founder of Voice Dream set out to address this challenge with a suite of apps:
Reader:

This text-to-speech app is filled with functionality. It offers over 30 languages and

over 200 voices

for the user to choose from. It will perform synchronized highlighting of words in text to help improve comprehension. To top that off, it can read virtually any file type and allows you to load content from a variety of locations.

Writer:

This writing app enables

text-to-speech

proofreading. It also allows users to search your documents by sound or phonetics and to search for words by their meaning. It will help you outline and format and allows the user to import, export, print, and manage files. All critical functions for any employee.

Scanner:

This text scanning app uses artificial intelligence (AI) to scan images and read out the results of the text. As a result, this enables individuals to understand text that is presented in less traditional formats.
Whether you need just one of the above apps or the whole suite, they are all packed with impressive and extensive functionality.
Miracle Modus
Those who are autistic or suffer from sensory overload may be worried that they will find themselves limited during stressful job interviews or when pressures get high at work. The Miracle Modus app provides hypnotic images and soft bells that help to mitigate sensory overload. Developed by an individual with autism, it has been proven to help individuals find a sense of calm that often seems allusive.
Keeble
The Keeble app makes typing in any iOS app easier. The app allows users to create customizable keyboards, offering different colors and fonts, including a dyslexia font. The option for large font sizes and contrasting colors makes the keyboard more accessible for individuals with seeing impairments. The app also supports individuals with different motor needs by allowing for increased key size and adjustable key selection behavior. Keeble is available in 11 languages and focuses on enabling individuals with vision and fine motor impairments with its individual settings. Using the Keeble app enables individuals with disabilities to use their iPhone to hunt for work or to use any iPhone apps that support their job duties.
New innovations in technology, including smartphone apps, are opening doors to individuals with disabilities that did not exist before. These tools will help ease the burden of searching for work and meeting the demands of any job responsibilities.